23 February 2023
News
Eurocare applauds Ireland's defiance of wine industry bullying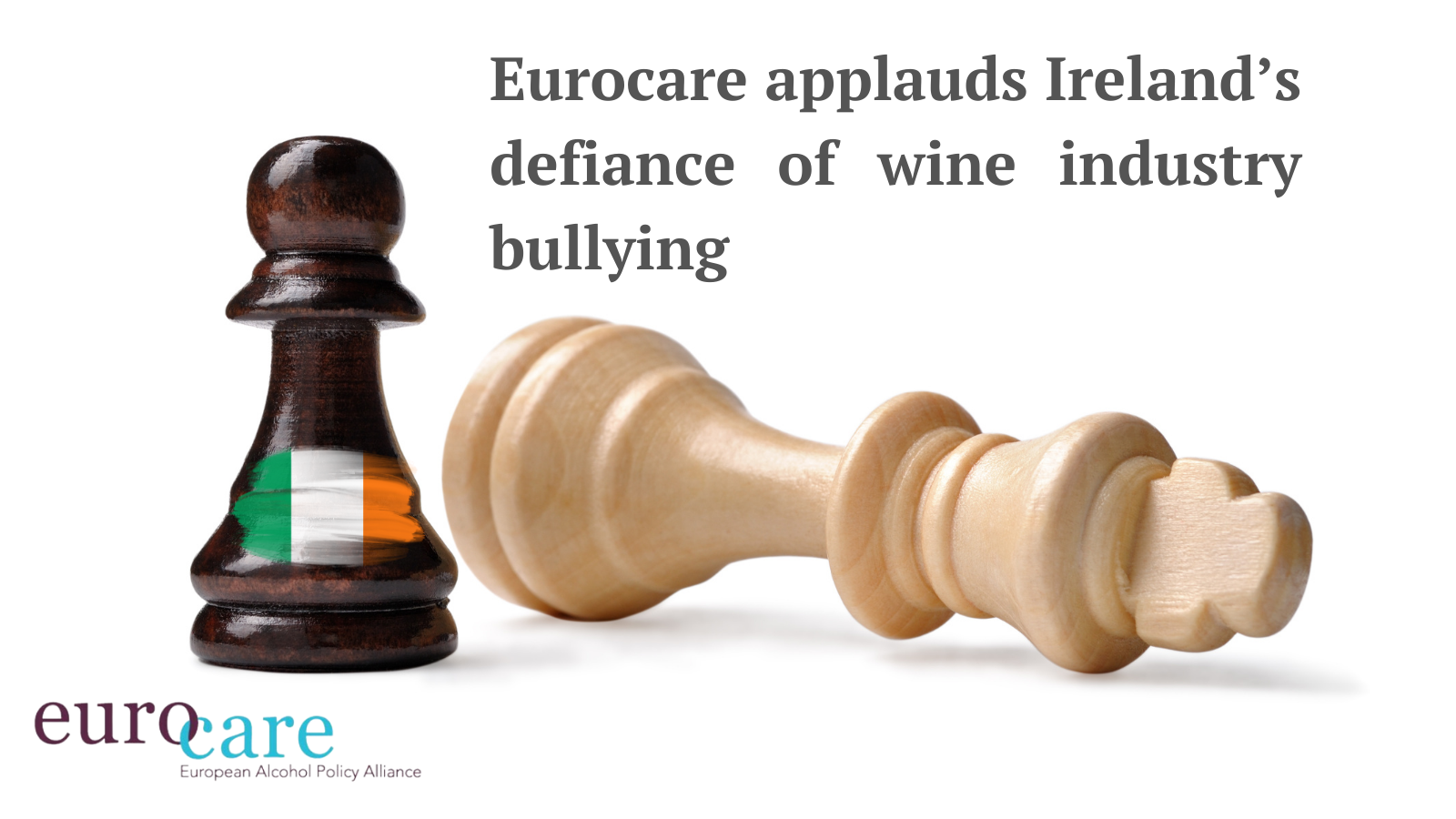 The European Alcohol Policy Alliance (Eurocare) applauds Ireland's defiance of wine industry bullying in moving to the next level in respecting citizens' right to know alcohol's health risks through the labelling of alcohol products.
Ireland's Health Department notified the WTO of its law on February 6th, after the European Commission cleared the path in December. The Commission discounted narrow commercial objections from alcohol industry interests, including when echoed by EU member states.
"Ireland was the first in the world to introduce smoke-free laws and again it is a world change agent in public health. It is now sending a resounding message that it is listening to is people and not bending to alcohol industry threats," says Florence Berteletti Secretary General of Eurocare.
"Labels are used the world over as a simple, affordable way to inform consumers about products, from foodstuffs to tobacco. Alcohol should be no different and the Irish Parliament recognised this when it passed this legislation. All parties should accept the democratic process leading to this measure and support consumers' right to know," says Peter Rice, President of Eurocare.
The European Commission did not block Ireland after it received support from two-thirds of consultation replies, with opposition only from a narrow commercial perspective. Last year a poll found over 70% of Ireland's public supported their right to know alcohol's health risks, with this law to respect the right passed in 2018.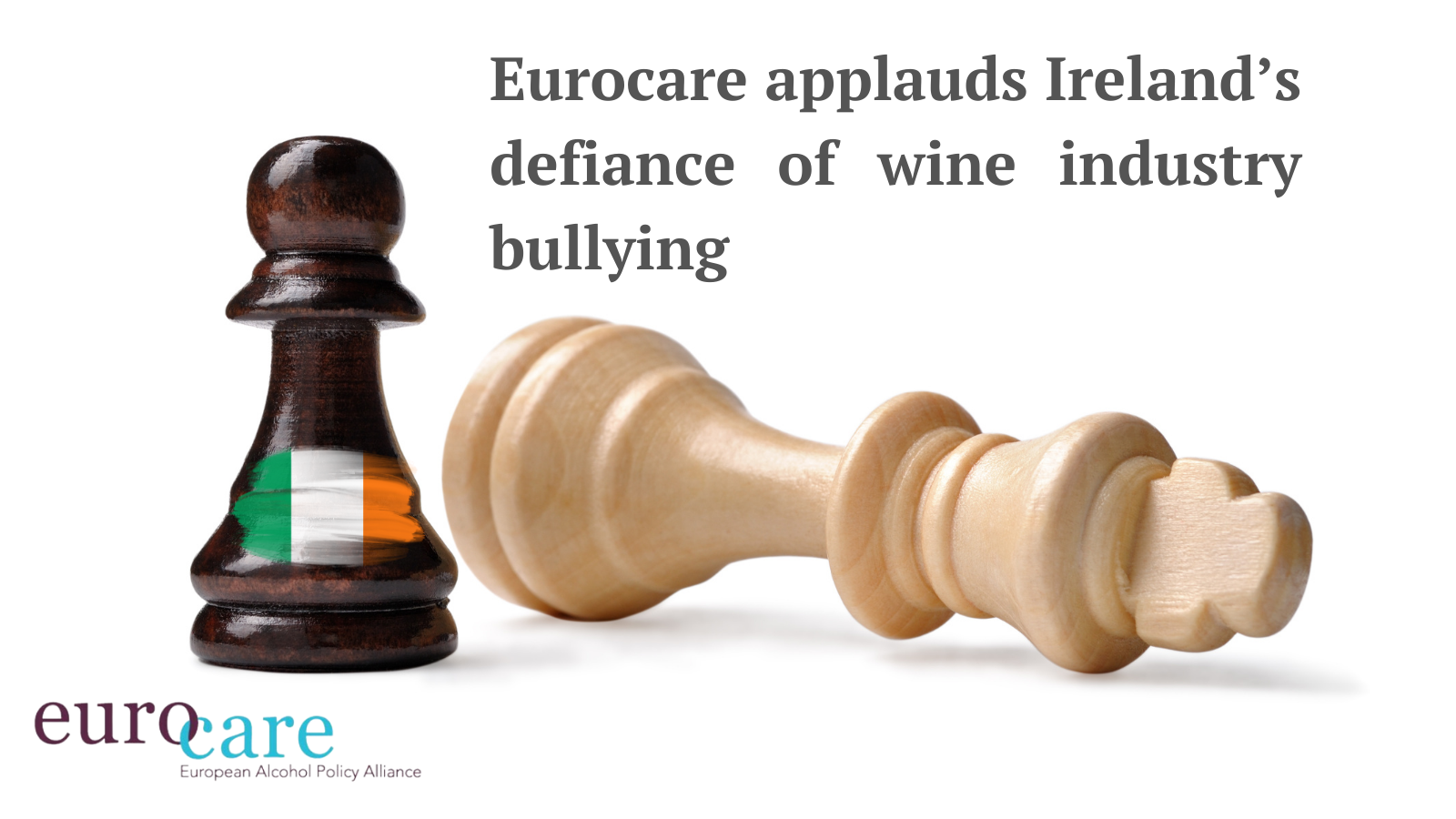 The proposed labels contain calorie information, from which alcohol products are currently exempted in the EU, and health information on cancer, liver disease and alcohol in pregnancy.
There are around 1,000 alcohol-related cancer diagnoses in Ireland every year, with low levels of awareness of the risks. And, like much of Europe, it also has a high rate of foetal alcohol spectrum disorder and liver disease, with many alcohol drinkers unaware of the risks.
All European citizens have a right to know about alcohol harm, something which kills around a million people a year in the region. This comes, in part, through a lack of awareness. Ireland should not be prevented from taking its democratically approved step in tackling the problem.
Eurocare works tirelessly to help create a harmonised, effective alcohol product labelling across Europe, but this will not happen overnight. EU member states, like Ireland, and others, must not be stopped from fulfilling their duty to protect their citizens in the meantime.
.